General Steam Navigation Merchandise
In addition to a small range of mechandise items availabe from our sales stand at a number of events throughout the year we currently have a range of branded clothing and limited edition wagons that can be purchsed here.
General Steam Navigation branded clothing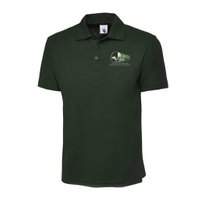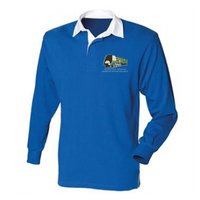 The Society is pleased to partner with our friends at Universal Uniform to provide a range of 21c11 / 35011 GSN branded clothing items, in a variety of colours, such as:
polo shirts,
shirts,
rugby shirts,
sweaters,
sweatshirts,
fleeces,
rainproof jackets,
hats,
boiler suits (ideal for when participating in our working party weekends).
All items are made to order and despatched within 7-10 working days with all proceeds benefiting the restoration of 21c11 / 35011.
Please note that the operations at Universal Uniform are starting to get back to as near normal as they can, with all processes being made Covid-19 secure to ensure the safety of all involved. You can still place orders and these will be despatched as soon as possible, aiming to maintain the 7 - 10 working days timescale where ever possible.
To visit our dedicated clothing online shop click here
Limited Edition 00 Wagons
In the 1930s the General Steam Navigation Company (GSN) worked closely with the New Medway Steam Packet Company and in 1936 acquired the New Medway Company outright. These new wagons are the first product of the cooperation between the General Steam Navigation Locomotive Restoration Society and the Medway Queen Preservation Society, based on Gillingham Pier.
Note: now SOLD OUT, key an eye out for our next wagon in the future

The two societies have commissioned a joint batch of 00 box vans from Dapol in either Red or Blue Although a fictitious livery it is applicable to both Societies, and sales will directly help the restoration of locomotive 21c11 / 35011, General Steam Navigation, and of PS Medway Queen. The wagons are availabe for £12.90 each plus post and packing.
Medway Queen - Dunkirk N Wagons
Our friends the Medway Queen Preservation Society currently have a couple of N gauge wagons for sale marking the 80th anniversary of Dunkirk in 2020. More details of these wagons can be found here.